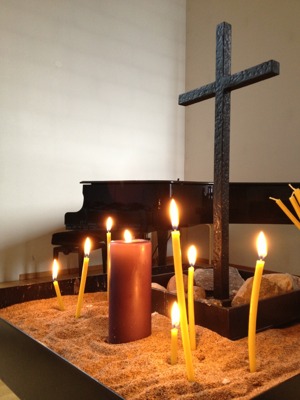 My student singers at
Bromma folkhögskola
did a beautiful concert today!
During the first weeks at school we have focused on
sacred music
and as a final of this period we presented today different musical compositions of the prayer
Ave Maria
. Ave Maria by Bach-Gounod, Schubert, Caccini, Thórdarson, Alain and Saint-Saëns were performed without break. Along with the music the students lighted candles, and we succeeded in creating a room for
reflection, tranquillity, prayer and meditation
.
Bromma folkhögskola
Go to blog post »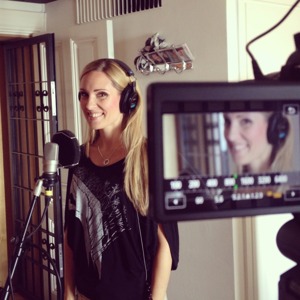 Today was scheduled for studio recording.
Erasmus Talbot
contacted me a while ago to be a part of his music, composed for the upcoming space game
Elite Dangerous
. So today I recorded this dramatic and beautiful space music. I had lots of fun doing the studio session with Erasmus' assistant
Andreas Kinger
, with whom I did the large project
Elysion
a couple of years ago. Andreas wrote, together with Mikael Anderfjärd, the Eurovision Song Contest song
Golden Star
. Great memories!
See the teaser of Elite Dangerous
HERE
More about
Elite Dangerous
More about
Erasmus Talbot
Go to blog post »
My calendar is updated!
I'm looking forward to an exciting autumn and winter season!
Beautiful music such as the Symphony of Sorrowful Songs by Górecki, Sirens by Hillborg and Messiah by Händel mixed with brilliant co-musicians as the Royal Stockholm Philharmonic Orchestra, Marinens Musikkår and Dalasinfoniettan!

Most welcome to get the latest news on my new website address:
www.hannahholgersson.com
Read comment »