Today is the 6th of June, the Swedish national day.

I honor my beautiful Swedish country by singing the national anthem; Du gamla, du fria.

Lyrics: Richard Dybeck, 1844
Music: Swedish traditional folk melody from Västmanland
Go to blog post »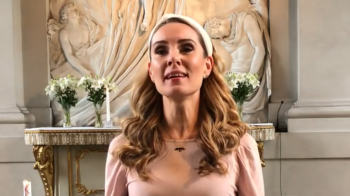 As a part of the Sunday Greetings in May, from Adolf Fredrik Church (Adolf Fredriks kyrka), Stockholm, I performed Herren är min herde by Swedish composer Gunnar de Frumerie.

The lyrics from Psalm 23, The Lord is my Shepherd, are reminding us to rely on God, in every part of life.

I hade the great honor performing the song with brilliant Per-Ove Larsson (organ).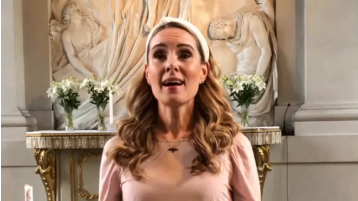 Go to blog post »
Hannah Holgersson is celebrating the Swedish nightingale Jenny Lind 200 years!

Together with pianist Göran Nygren music connected with Jenny Lind will be performed during a concert at Grindtorpskyrkan, Täby, Sunday 11 October at 18.00.
Read comment »