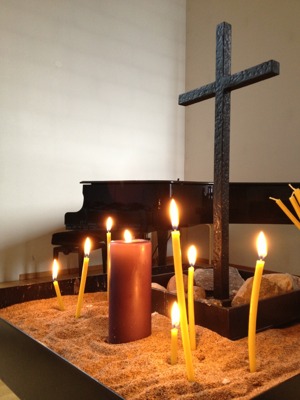 My student singers at
Bromma folkhögskola
did a beautiful concert today!
During the first weeks at school we have focused on
sacred music
and as a final of this period we presented today different musical compositions of the prayer
Ave Maria
. Ave Maria by Bach-Gounod, Schubert, Caccini, Thórdarson, Alain and Saint-Saëns were performed without break. Along with the music the students lighted candles, and we succeeded in creating a room for
reflection, tranquillity, prayer and meditation
.
Bromma folkhögskola
Welcome to give your comment: