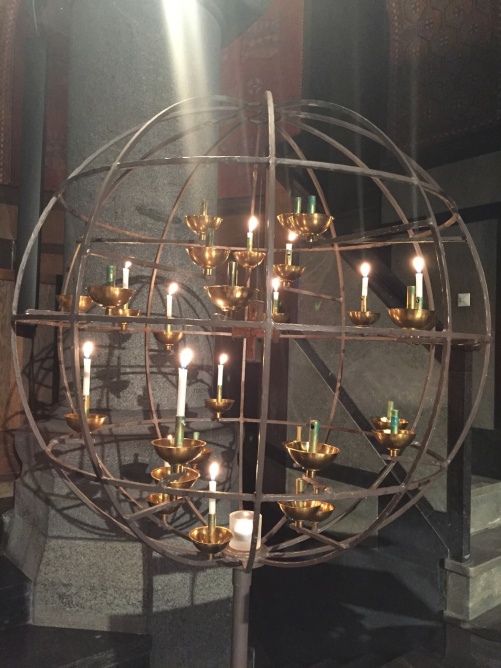 All Saints' Day, such a beautiful celebration of our beloved ones who are no longer with us...
It was an honor yesterday to be a part of the Memorial Concert in Uppenbarelsekyrkan, Saltsjöbaden. Music for All Saints' Day gathered a full seated church and all the candle lights reminded us of life and death, but above all; of Love.
As the soloist I started the concert with the heavenly music by Henry Purcell; An Evening Hymn. Fantastic musician Mathias Kjellgren played the organ. Later on in the concert I was performing the beautiful melody lines in Hear my prayer by Felix Mendelssohn, as well as in Requiem by John Rutter.

Perforing were:
Hannah Holgersson, soprano soloist
Mathias Kjellgren, organ
Katja Själander, conductor
Members of the Stockholm Concert Orchestra
Saltsjöbadens Kyrkokör

Thank you all for creating musical magic on this memorial moment!
Welcome to give your comment: