The past weeks have been intense and focused mainly on education in different forms...
I have been teaching music by Georg Friedrich Händel since November last year, and last week it was finally time for a Händel Party at Bromma Folkhögskola! My student singers were amazing performing both arias and duets from various operas and oratorios by Händel; Messiah, Giulio Cesare, Xerxes, Dixit Dominus, Ode for St Cecilia's Day, Scipione, Israel in Egypt, Atalanta, Salve Regina and Samson!
We set the stage as a real party with snacks, balloons and decorations, and invited the guests to dress up as us; for party! The evening turned out as we wished for and in the end people left in a great party mood, all surrouded by the sparkling music by Händel!
I have been continuing teaching and as well ended a course in basic classical singing and technique earlier this week. Last week I also was part of a big concert project held by Stockholms musikgymnasium and Adolf Fredriks Musikklasser. Mozart's Requiem was beautifully sung in Sofia kyrka (church), Stockholm, by all these young and talented student singers, conducted by Bengt Ollén. I had the honor being a soloist together with Maria Sanner (alto), Michael Axelsson (tenor) and Nils Gustén (bass). Capella Nordica, consiting of many dear colleagues of mine, were playing wonderfully.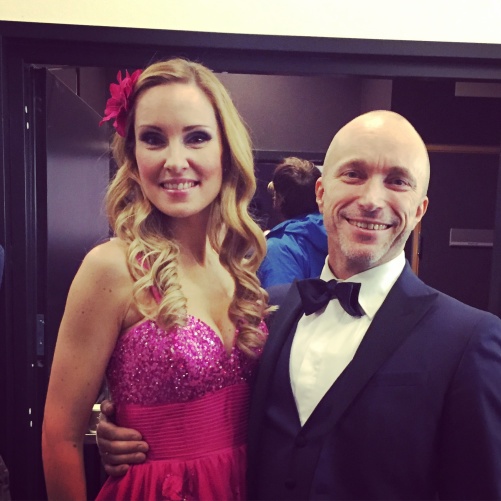 Unfortunately the requiem had to stay in my heart and mind... A week ago, last Sunday, Åsleik Engmark passed away... This multitalented and in all aspects wonderful artist, colleague and friend...is gone. I got lucky working with him a month ago in Harstad, Norway. It was a bliss performing on stage together and I appreciated his way of being openminded in creativity and in music!
http://www.hannahholgersson.com/2017/01/07/success-at-istindportalen-34775807
Thank you Åsleik for memorable moments and rest in peace!
My thoughts go to his dear family!
Welcome to give your comment: