Music for family, for heart, for soul and for sorrow...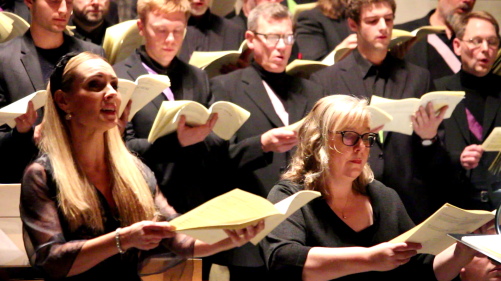 These last weeks I have been focusing on music for heart and for soul!

The 27th of October I made a family concert in Åbybergskyrkan, Vallentuna, together with two of my cousins Josefina Torkelsson and Jonas Olson, and as well with brother Simon Boström. We did music that pictured our common childhood and the memories that we share, as well as the strong musical band that links us together.
A week ago, the 2nd of November, I participated in the Requiem by Alfred Schnittke in Oscarskyrkan, Stockholm. I also sang a solo piece by Edward Elgar.
My excellent co-musicians were:
Miranda Colchester (soprano), Marie Olhans (alto), Love Tronner (tenor), Stockholm Concert Orchestra, Oscars Oratoriekör, Oscars Motettkör, Vokalharmonin, Oscar Rutberg (organ) and Fredrik Malmberg (conductor).
Welcome to give your comment: