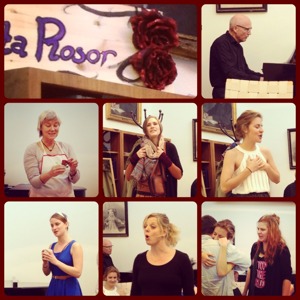 This week ended a larger project at the school where I teach (Bromma Folkhögskola). My student singers did a great show out of a mixture of songs from the 19th and 20th century by composers such as Jean Sibelius, William Roy, Franz Schubert, Lars-Erik Larsson and Roger Quilter. The students acted and improvised during performing and put all songs together in a sequence that ended very dramatically and generated big applauds from the audience.
I am a very proud singing teacher! Thanks to all my brilliant students as well as to my colleague and pianist Göran Nygren!

The next two weeks will be dedicated to the composer Anders Hillborg and his festival in the Stockholm Concert Hall. Looking forward to dive into his amazing and fantastic music!
Welcome to give your comment: