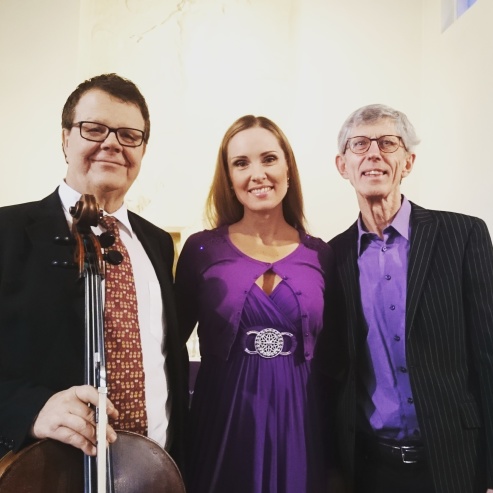 This afternoon we celebrated the upcoming Springtime with music and art in Hagalunds kyrka, Solna.
Music by Mozart, Händel, Previn, Almkvith, among others, framed the beautiful paintings by Katarina Wolf.
Except for performing music with the choir Solna Vox, I did some music with Heidi Rohlin Westin (flute), Jenny Allared (transverse flute), as well as with Kjell Bjurling (cello) and Alwar Almkvisth (piano), including two wonderful pieces by Alwar himself!

Thanks to all people involved!
...and happy Springtime!
Welcome to give your comment: