Time flies! Another weekend of just lovely meetings with audience and co-musicians has passed! A weekend filled with both music for sparkling joy and for contemplative seriousness. I'm very lucky and I feel blessed to get the chance to express myself through all these divers ways of singing and making music!
As the week before this weekend was very busy, especially regarding travelling from one concert venue to another... The Friday started with a minor chaos when I was going to Karlskrona for another show of Champions of Rock, and found myself on the wrong airport... Luckily I had a fantastic production team saving me from this embarrassing situation and found me another flight. After finally arriving to NKT Arena, we all enjoyed a great show!! Thank you Karlskrona!

With an early morning flight I got back to Stockholm on the Saturday for rehearsal and concert of A German Requiem by Johannes Brahms at Oscarskyrkan. Thanks to conductor Hanna Sandman, to baritone Ola Eliasson, to Oscars Oratoriekör, to Stockholm Concert Orchestra and to a full seated church for a beautiful, hopeful and soulful moment together!

After the Requeim I drove directly down to Linköping and Saab Arena to experience an amazing night with 4000 people in the audience. To sing Queen's Barcelona with Peter Johansson is each time the greatest moment! Thank you Peter and Linköping!!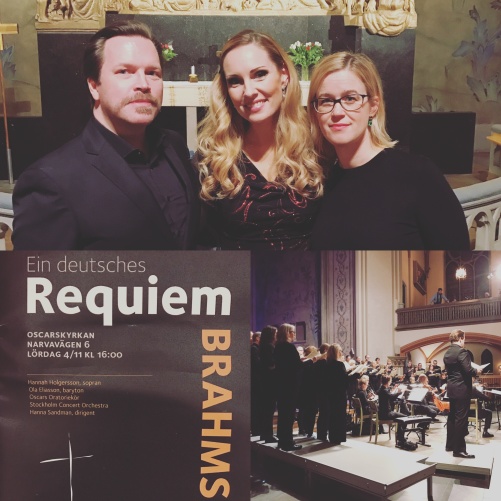 Welcome to give your comment: