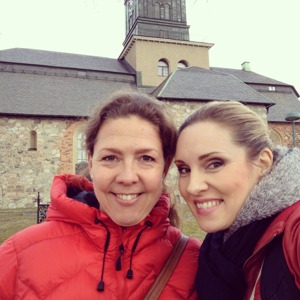 Today we met for rehearsals in Vårfrukyrkan, Enköping. Last time I sang in this beautiful church was November 2013, doing Israel in Egypt by G F Händel. This time it's St Matthew Passion by J S Bach. So wonderful to be a part of this heavenly music again!!

Most welcome to the concert tomorrow night at 18.00! My co-musicians are:
Ivonne Fuchs, alto
Niklas Engquist, evangelist
Mathias Brorson, Jesus
Teit Kanstrup, bass, Pilate
Camerata Vocalis
Baroque ensemble
Jonas Marmbrandt, conductor
Earlier this week I ended a longer project of arias from the opera literature at Bromma Folkhögskola. My singing students were brave ending the project with a concert mixing their arias with acting and improvisation. They sang beautifully and imperssed both me and the audience with instant acting and performing! The headline of the project was; AA-meating for Anonymous Artists!
Welcome to give your comment: