A Swedish Jazz Legend - soldout evening
I feel so honored being a part of the Jan Johansson tribute yesterday night at Berwaldhallen! Another soldout concert during Östersjöfestivalen / Baltic Sea Festival 2018.
The audience was enthusiastic, listening to highlights from the music treasure of Jan Johansson, but also to discover some of his seldom performed pieces.
Close colleagues of Jan Johansson were at the time Lennart Åberg and Georg Riedel. They have for this concert production chosen suitable music for the program, as well as put new stage light on some music that only got performed once. One of those pieces is "Ljus tungt som bly", for voice, wind section and jazz ensemble.

"Ljus tungt som bly" opened the second act of the concert, and it was a great joy contributing to this expressive music with my voice!

Performing artists of the concert were:
Big band and jazz ensembles
Lennart Åberg, musical direction, saxophone
Georg Riedel, musical direction, base
Rita Macrotulli, piano
Hannah Holgersson, soprano
Amanda Sedgwick, saxophone
Magnus Lindgren, saxophone and flute
Jan Allan, trumpet
Mats Bergström, guitar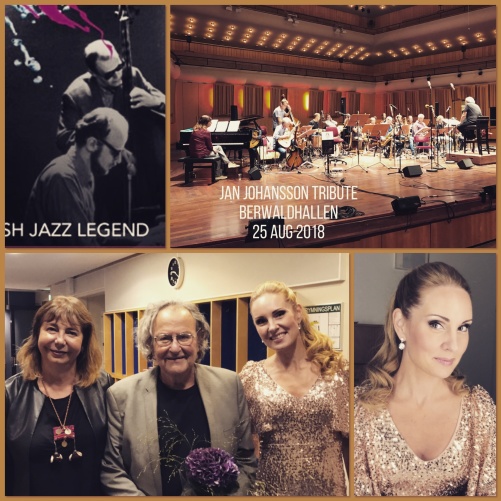 Welcome to give your comment: